A true pleasure and privilege to continue my practice with such open and knowledgeable teachers. Sampoorna turned out to be a memorable and profound catalyst for personal growth in all aspects of being. I was able to refine and deepen my asana practice which was complimented with a well-rounded theoretical basis and spiritual perspective. Sampoorna offered something for everyone and the diversity of people present allowed for an exhilarating co-creative experience built on mutual respect and underlying harmony. The paradisiacal backdrop of Agonda beach proved an ideal and blissful setting; highly conducive for an ardent and powerful morning practice. Our souls purified through yogic art and our bodies nourished by Agonda's natural abundance. Few things compare to jumping in the ocean after a sweat filled class; then chilling on the beach drinking fresh mango juice to swaying coconut palms. Overwhelming happiness.
Sina Safari, Canada, (Jan 2012 YTTC)
---
Quelquefois il faut pouvoir réaliser ses rêves. Mon séjour auprès de Deepak et de son maître guru fait partie d'une de mes plus grandes réalisation. La synergie de groupe, la qualité des professeurs et de leur enseignement ont apporté dans ma vie une nouvelle dimension quant à ma façon d'agir et de pensée. Le décor baigné de soleil et de mer sous l'ombre des palmiers me fait encore rêver. Surtout en tant que québécoise vivant l'hiver à des températures glaciales. Avant hier, mon regard s'est porté sur un paysage blanc spectaculaire de beauté sous une température de moins 32 celcius! J'en ai profité pour excercer mes mouvements de Yoga acquis en Inde, bien au chaud à l'intérieur de mon chalet dans les Laurentides. Namaste!
Lise Laberge, Canada (Jan 2011 YTTC)
---
Having completed the YTTC in Jan 2010 I left Goa feeling confidant in the new skills i had gained. The course was just what i was after. It was full of Intense practice at times with allot of informative course work to digest but this kept me immersed in all aspects of yoga. Having taught Hatha prior to the course i felt i needed a deeper understanding of the spiritual/philosophical side of my practice. The things i learnt have enabled me to teach with more purpose and confidence. I now have a better understanding of why we partake in such a great practice . I enjoyed the whole experience from the early morning meditations, varieties of yoga practices and even the afternoon yoga nidra sessions. Having such a diverse and nice group of students to share the experience with made the journey far more interesting as well. The setting was just perfect and the sunsets from the shala after the evening practice were unforgettable. I would like to thank you again Deepak for putting together a great school. I am grateful for the knowledge I gained there and that i continue to gain as i continue on my path. Namaste
Barry Muntz, UK/NZ (Jan 2010 TTC)
---
Yoga was a "simply" work out for me before I went my journey with TTC from sampoorna yoga. and it got changed since the day one of my training there though. Beach, sun light, yummy veggie food , and even smell of cow poo everywhere, it all made my training in agonda special. I definitely miss it.It will be definitely "eye" opener for you and it would be truly blessing to be surrounded by people who has a positive energy. Stop thinking and just listen to your heart , you would love it.
JiHee Park, Korea (Jan 2012 TTC)
---
I just wanted to write and say a thankyou for the the great experience that I had doing my ttc with you and the team, From the opening meeting I felt relaxed and in capable hands, every question I had was answered and there was never a doubt that there was enough experience with the teachers to help me with every aspect of yoga I came across, it was hard work at times which of course we all expected, but the work/ downtime balence had been worked out really well so by the next practice you were ready to go again. Although I had been teaching ashtanga yoga before I came on the course, looking back my teaching perhaps lacked the background knowledge and confidence in myself that I have gained from my ttc at sampoorna yoga so a big thank you to all the team, keep doing what your doing and the world will be a better place for it. thanks again namaste.
Neil Richardson, UK (Dec 2011 YTTC)
---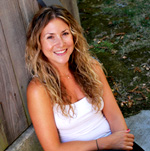 The Sampoorna teacher training in Goa was incredible. The knowledge I gained, both about yoga and myself is invaluable. Deepak, who is peaceful and amazing, always encouraged us to challenge ourselves, which helped me to discover my inner and outer strength. One of my favorite things about this teacher training was the location- a quiet town, next to tropical jungle and the ocean, provided the most serene setting for daily yoga practice. In comparison with other American YTTCs, Sampoorna was much more thorough, and authentic, and I've noticed a huge difference between this program, and others that are only weekend workshop trainings. Becoming immersed in your practice for several weeks, away from stressors, in the country where yoga originated, made this a truly amazing experience. I would definitely recommend it to anyone who is up for an adventure to India. Thank you Deepak for the gift you have given us- I am so grateful to pass the lessons I've learned to my students now!
Erin, US (Nov 2010 YTTC)
http://healingbodyflow.com/
---
The most beautiful and love-filled words could possibly not describe my experience at Sampoorna Yoga. Maybe what best describes my experience is how much I cried when I had to leave!
All my fears and hesitations about whether I was ready to do this course have been distinguished by the love and acceptance of the teachers straight away. The course is built in a great way, as it leads to so much knowledge and peace in a way that is gentle but firm, while always considering every students abilities. The teachers are full of knowledge and wisdom and they make you feel how much they love sharing! I felt very guided and the course exceeded all my expectations BY FAR!!! I cannot put into words how much love and peace I felt during the course, I am so grateful to all the teachers, who are simply wonderful!!!
I still carry this little flame of peace and love in my heart that has been created during the course. Thank you very much Sampoorna Yoga!
Vera, Germany (April 2012 TTC)
---
My plan was to come and check out the course and return later this year. After talking with some ex students I realized the time was now. It was the best decision that I ever made. The staff is professional and courteous. The teachings in philosophy, alignment, asana, and anatomy has helped with my yoga practice on and off the mat. This is a course I would recommend for anyone who wishes to challenge themselves physically and spiritually.
Karen, US (Dec 2011 TTC)
---
'I had been wanting to formalise my Yoga practice for years, becoming an instructor adding an integral qualification to the work I do as a Freediving Instructor. I found the 200hr course on the internet and had an immediate sense of 'this is it'. I found the teachers professional and compassionate, the close-to-nature setting suited me perfectly and the balance between theory, physical and spiritual practice challenged and fulfilled me. I would definitely do it over again in a heartbeat!'
Hanli Prinsloo, South Africa (May 2011 TTC)
---
Sampoorna yoga 200hr yoga teacher training course, was my first introduction to the yogic lifestyle, principals, philosophy and techniques. Up until that point my knowledge was basic. I had taken class in asana's but was only aware of the physical aspects of yoga. I firstly decided to take this course to gain a greater understanding of Patenjalis 8 Limbs of Yoga, never had I thought it would give me the confidence to be a teacher as well. I walked away with more knowledge than i could have dreamed and a thirst to continue my education and further my practice. I have Deepak, Keshava and the rest of the Sampoorna team to thank as they have inspired me to share my knowledge with others. Thanks you Sampoorna yoga for helping me find my voice.
Lizzi Rous, Zimbabwe (Jan 2012 TTC)
---
I had several choices for my 200hr Teacher Training – luckily I decided to go with Sampoorna. It was the best decision I could have made. Deepak and the whole teaching team were great. Not only did they offer expert guidance on technique, alignment, anatomy, and adjustments, they incorporated acceptance and friendship into everything they did, making the class like a family. I had an injury my first week at Sampoorna. Instead of encountering judgement, I was welcomed with adjustments, suggestions, and a freedom to find my own practice within my injury. Add to this that Agonda is an amazingly beautiful and peaceful location, and I couldn't imagine a better place to study yoga.
Renee Lamb, USA (Dec 2011 TTC)
---
I did the 200hr teacher training course with Sampoorna Yoga in Jan 2011. As a complete beginner I was a bit apprehensive, thinking I may not be able to keep up. However Deepak and Heather made me feel completely comfortable and the classes are run in such a way you can go at your own pace and people of all abilities can benefit from them. I learned so much from the course, about all aspects of yoga, not just the physical side, and it gave me a knowledge and understanding of yoga I would not have got otherwise. I thoroughly enjoyed the course and was given so much encouragement along the way. Deepak makes the classes fun and enjoyable, but also keeps you focused! I would highly recommend the course to anyone of any ability, and Agonda Beach is also a hidden gem. Best wishes to all at Sampoorna Yoga.
Belinda, Ireland (Jan 2011, TTC)
---
This trip was completely what I needed that time, but I still want more of India:) I brought with me all those worries , fears, irritation and bla bla bla to the Ganga river bank in Netala, so the river vanished that all away, coming to the road on the way back to Rishikesh I felt complete silence inside of my mind since Ganga was left behind. Saying honestly, I traveled a lot, India was the first country where I had a cultural shock, in the bad and good meanings, but more in the good. India has some things which probably many indians don't see. What I saw is a big Trust for Universe, like no worries, coz every little thing gonna be alright I met a lot of people with bright shining eyes during the course and also when traveled around. I would like to meet you and Sampoorna's team and all the guys from our summer course group again, and i would shake the hand of each person saying thank you , that you was in my life, hope one day ill be able to be back to Sampoorna as a student or as a volunteer , who knows… anyway , this time, when step on the Indian ground felt like came back home after long time :), and this time was not the last… well, see you soon in India 🙂
Ekaterina, Russia (June 2012 TTC)
---
A spiritual, mental, and physically uplifting experience! A nourishing time for yourself and your body in the beautiful surroundings of Agonda Beach.
Jyoti, Netherlands (March 2012 TTC)
---
Sampoorma yoga teacher training was exactly what I was looking for. It gave me an excellent blend of challenging yoga practice, philosophy, meditation, teaching practice; an excellent company of fellow students and last but not least experienced teachers who guided us throughout the entire month of learning and teacher training. The cherry on the cake was the extraordinary nature in a pristine setting of the Agonda beach. I enjoyed ever bit of it . The only drawback was that it came to an end.
Viki H., Slovakia
---
If you're looking to learn how to nourish your Mind, Body and Spirit, Sampoorna in Agonda is the place for you! One month in the relaxing Goan sunshine with a bunch of brilliant teachers will give you the perfect setting and tools to do just that. The ancient wisdom, the daily exercise, the meditation and pranayama awakened every part of my being. The teachers gently guided, challenged and inspired me to reach my full potential as well as giving me the space and time to go within. I loved the variety of topics covered and the way the course was laid out was spot on. I totally recommend a Yoga Teacher Training course with Sampoorna whether it's for personal or professional reasons. The tools I learnt were life changing. A purely authentic heart opening experience which will stay with me forever! Thank you!!
Natasha Piris, UK (Dec 2010 TTC)
---
Sampoorna Yoga Teacher Training has been an experience that took me to extreme limits physically, mentally, and emotionally. It has been a great learning experience and taught me that my life is so much fuller when I am at the centre of it. The group was very interesting-some wonderful people-and it's been a big turning point in my life. The teachers are loving their work and they are all such great people. It is full on and you are worth it!
Kate, UK (March 2012 TTC)
---
The teacher training course with Sampoorna was the perfect retreat from the madness of running around London trying to do a million things at once. Deepak and Keshava taught me such a lot of useful things that I apply every day. One quote from Deepak rings in my mind often: 'London has everything you want. Here (Agonda, Goa) you have everything you need." So everyday for a month I did meditation in the morning, a two hour yoga sequence and learnt about anatomy, yoga and philosophy the rest of the day. I walked up and down one dusty road everyday and sat on a rock on the beach to study. It was incredibly relaxing.
I went on the course expecting to learn a lot about yoga but never thought I would feel ready to teach after just a month, but by the end of the course I had already practised teachng a whole class by myself. It went well and so I really felt like a yoga teacher with something to offer. Ever since the first week after getting back I've been teaching the odd private lesson and some group lessons and now I teach a weekly acrobatic yoga class. The best thing about Sampoorna Yoga is how sensitive they are to western values and behavioural norms. My biggest fear was that I would find myself in some kind of strict ashram where I would have to submit to the will of my yoga guru and not question anything. By contrast, questioning the teacher is encouraged as cooperative learning and I found the school very kind and flexible.
I would highly recommend Sampoorna Yoga, including to myself. I am most likely going back there this winter.
Paul Lauener, UK, (Dec 2011 TTC)
---
Sampoorna Yoga School is what I was looking for. I first thought of taking a teacher training program in Montreal Canada but finally decided to do it in India. At the Sampoorna School I found what I was looking for. Open minded people, intense and thorough learning but lovely and patient teachers. I very much enjoyed the wonderful location, Agonda Beach in the south of Goa. I saw the pictures on the website and it looked so beautiful but still I wasn't sure what to expect. Well, it was better than I expected. I was looking for a school where the East meet the West because I was concerned about not being able maybe to understand the soul of India but it was so great.to share with Indians and see how much the spirit of yoga is universal. My practice improved a lot. Although it was very demanding I succeeded with the help of the teachers and their encouragements. I learned about the spirit and the philosophy of yoga through meditation and philosophy classes we had everyday. I strongly recommend the school for everyone looking for a deep learning experience in all aspects of life. I will never forget this very special time I spent with people from all over the world sharing a search for self improvement.
Janine, Quebec Canada (March 2012 TTC)
---
I spent at month at Sampoorna Yoga in the Himalayas school during June/July 2012. Apart from the obvious differences to my physical fitness from a month of vinyasas and Uthita Hasta Padangusthasana (my personal favourite love-hate asana), the teachers are courageous, wonderful yogi's who encouraged me to find my edge. Any doubts I had, regarding waking up early or missing certain foods vanished. Having the chance to practise in this setting, to see and make the most of each day was wonderful. The philosophy, anatomy and meditation classes gave practical tools that I have since taken home to the UK. There are so many yoga training schools out there, but you should look no further than Sampoorna. The teachers here make yoga fun and are one hundred percent dedicated to helping each student be their best each time they step on and off the mat. Aside from asana, this course is a superbly balanced month, with emphasis on the whole person: mind, body and spirit. The students I met were also wonderful, now it's simply a matter of gaining experience teaching.. and then returning for the 500 hours someday! Thank you Sampoorna : )
Samantha Tucker, UK (June 2012 TTC)
---
I have felt more than satisfied with the 200 hrs Yoga Teacher Training course at Sampoorna Yoga, Goa. It was a well-balanced experience between breathing techniques, meditation, asana and practical side of it such as anatomy, adjustment techniques, designing and teaching a class. The course had also an enormous impact on my spiritual practice and growth. I experienced emotions previously unknown or unnoticed. Towards the end of the second week, after an asana class, I was in Savasana when a complete stillness took over me. A feeling of lightness and love was present. I wanted nothing but to be there forever. Thank you Deepak and Team Sampoorna. You are all brilliant!
Denitza Karabourova, UK (Dec 2011 TTC)
---
The course surpassed every one of my expectations. The content, the teaching opportunities, the other students and the location all helped to make it an unforgettable experience that I'd recommend to anyone. The teachers were superb, as well as being lovely people! They inspired and challenged each of us while always acknowledging our individuality. Each teacher brought different qualities and elements to the experience, creating the perfect balance – it was a pleasure to learn from them.
Alex Arnold, UK (Dec 2012 TTC)
---
On my first trip to India, a few years ago, I decided to take a yoga class. It was more like I am in India, let's give it a try and that is how I met Deepak from Sampoorna Yoga. I ended up staying three weeks in the same village instead of a few days… It was only when I was back in France, I realized the impact these few weeks had made: mentally and physically. It took me another two years to return and take part in the 200hr teacher training. To me this was such a wonderful experience, learned a lot about myself and others around me. A very intense month, but grateful to all the teachers who have made this possible. This winter I go back to India to deepen my knowledge and experience, by participating in the 500hr teacher training. So looking forward to it, counting the days.
Alexendra Van Schaik, France (Dec 2011 TTC)
---
I have had a wonderful time learning and growing alongside the amazing people I have met at this TTC. The teachers are absolutely incredible people who are really passionate about what they teach and really care about the students. Thank you so much Sampoorna.
Katie Beaton, Canada (Nov 2011 TTC)
---
More than I could have imagined. I have learnt and improved so much in my own practice. Sampoorna teachers are amazing and Agonda Beach is the perfect place.
Tessa O'Hara, UK (Nov 2011 TTC)
---
This course provided me with a wonderful and life changing experience, filled with beautiful memories which I will cherish dearly.
Melanie Ewan, Canada (Nov 2011 TTC)
---
A truely wonderful experience – its surpassed all my expectations! I have learnt so much about myself – I have gained an awareness & confidence to take my studying further. Its been a journey I will cherish forever. The people I have met are friends for life. It feels like we were all supposed to meet at this time We have become a strong unit throughout the course with lots of laughs and tears being shared! Deepak is an incredible teacher – full of wisdom & inspiration who deeply cares for his students . I do hope the 500hrs is offered – I'll be back!
Heather Gregg, UK
---
The YTTC I attended was a fantastic experience and opportunity to share one month with so many other yoga aspirants and be trained every day by professional teachers. I learned a lot of good things about pranayama and Ashtanga yoga that I am now able to teach my students. I feel that I became a better teacher after attending the course but also had a lot of fun and met some great people that I am still in contact with and consider friends for life!!! I always felt privileged to be on the course and its beautiful surroundings.
Annie Rogvi, Denmark
---
"I was apprehensive about choosing a TTC in India as I felt swamped with choices, different websites and forum's swaying me this way and that. In the end I went with my gut feeling and chose Sampoorna Yoga School and I'm so glad I did! From day one I was struck by the organization of the course and how they found a perfect balance of being both fun and professional. I felt the teachers really gave me the caring support I needed to find my voice as a teacher and genuinely took the time to get to know me. I never felt like just another number. I am also amazed at the progress I made physically on the course and how cleansed and revived a month of yoga in the foothills of the Himalayas has left me feeling!"
Natasha, United Kingdom
---
"We attended the 200 hour Ashtanga Yoga Teacher Training Course with Sampoorna Yoga in March 2010. This course gave us a thorough understanding of yoga from its ancient origins to modern day practices. We enjoyed the course immensely. We found all the teachers to be subtle and conscientious with a keen intelligence and sensitivity to the individual needs of the students. They created space in the class for people to grow as practitioners and teachers. We have no doubt that Sampoorna Yoga's Yoga Teacher Training will continue to develop in a way that is true to the spirit of Yoga."
All students of March 2010 TTC, Goa
---
"After 12 years of practicing Yoga, I finally decided to make the journey to India to attend a teacher training. This is one of the most amazing experiences of my life. The teachers of Sampoorna Yoga welcomed myself and everyone with open arms and truly provided the experience I was searching for. Everyday was a day I will never forget. I left the shala and India a truly new person."
Joe , USA
---
"The 200 Hour Teacher Training provided by Sampoorna Yoga was one of the best experiences I've ever had. Being able to delve deep into my Yoga practice every day was not only healing, but invigorating beyond my expectations. The setting of the shala overlooking the ocean and surrounded by nature, only heightened the experience beyond what I could have hoped."
Mitali, Australia
---
I first discovered Sampoorna Yoga during a visit to Agonda beach in Goa, where I joined a class as a "drop in" student. Just one class was enough to make me feel I wanted to study more with Sampoorna (and I have done a lot of yoga classes with differnent schools and teachers in India) Most of the students in the class were attending the Teacher Training Course and I felt the teaching was professional and could be adapted to many levels of knowledge and ability. The class was taken by an American teacher, but Deepak (the course director) took part in the class. I think it was this sense of willingness to learn from each other within Sampoorna which attracted me to it instantly. Deepak was available to chat after the class and I decided then to take a TTC with Sampoorna. I decided to take the course in Uttarkashi in May/june as this was the most convenient time for me, but also I felt there would be less distractions in a residential course in the mountains than at Agonda Beach. While I had been practising yoga asanas, and a little pranayama in classes over the past few years i did not have any deep understanding of the origins or true meaning of Yoga. The course put emphasis on this from the start, teaching that while it is mainly the physical aspects of yoga which are taught as yoga in the West, it is only a very small part of yoga. Every day was well structured and included chanting of mantras, pranayama, preparation for meditation, asana practice, philosophy, anatomy and the art of teaching yoga. We started teaching each other from the first day, which was scary, but very necessary for those like me who had never taught before. I liked the mix of Indian and foreign teachers. Mainly the philosophy, pranayama, meditation being taught by an extremely knowledgeable India master while anatomy and teaching practice was lead by Western teacher, who i feel have a better understanding of how yoga is mainly taught in other countries, where most students would ultimately work. I definitely felt that the four weeks with Sampoorna changed me from being someone who just practiced asanas sometimes, to someone with the potential to teach, and pass on a deeper understanding of the history and philosophy that is Yoga. My only criticism would be the vast amount of new knowledge offered within a short space of four weeks! There was so much on offer with days being quite full from 6am to 6pm that there was little time to read the course books. I am now looking forward to taking a follow up 300 hour course in January 2013 when I will begin with a much greater knowledge and understanding.
Meg Lee, UK (May 2012 TTC)